finally month of february, Chinese New Year, holidays, honeymoon is over. new month, new day lets kickstart with a new hope, new target. and i realized that i abandoned this blog since before chinese new year. well will try to update more starting this month onward.
today i went to McD for redeem a

FREEE

burger from mcD! yeah.. i got the voucher last friday from one of the McD staff when i havin my lunch with my colleagues, suddenly he come to our table and pass the voucher to us. thanks to him, else i wont get a free breakfast~ lolx. xD
i reached masjid jamek at 8.45am and i rushed to the nearest mcD for the burger. since i owe Shirley a meal, so i decided to buy her a breakfast coz McD having a promtion now! weekday breakfast starting from
RM4 ONLY!!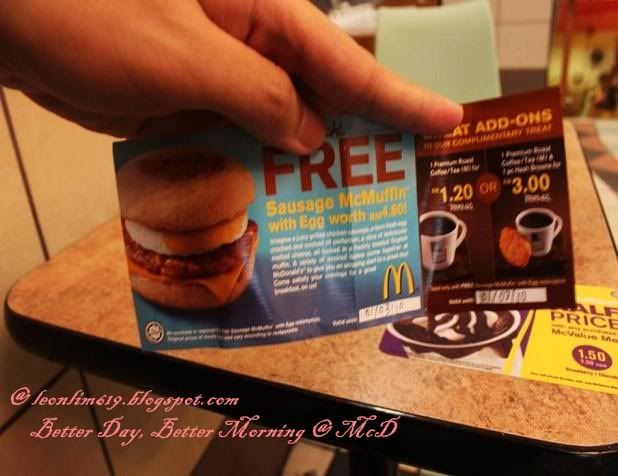 Free McMuffin Voucher
.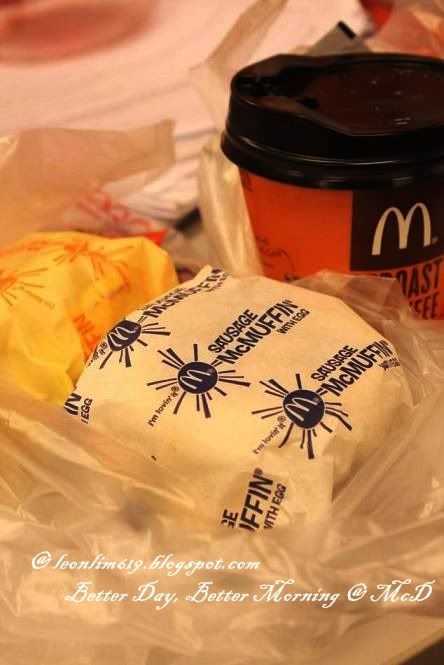 DENG! DENG!! DENG!!!
.
BREAKFAST OF A DAY
.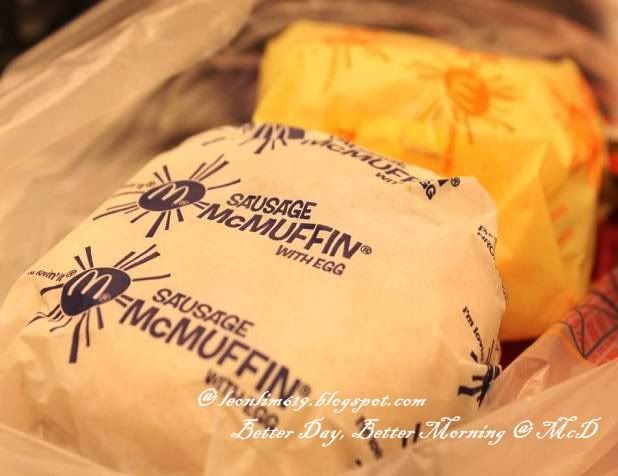 .
.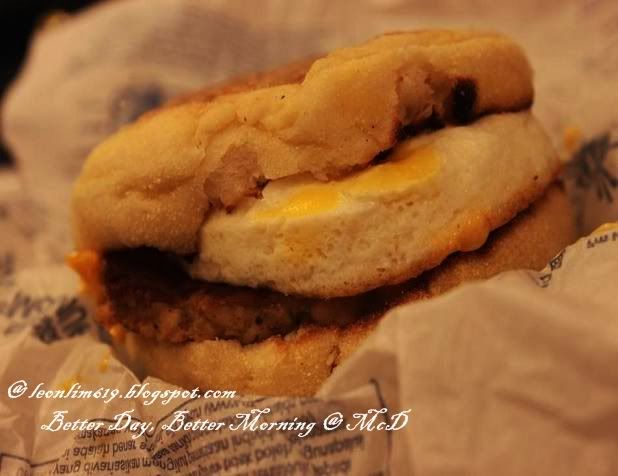 Sausage McMuffin with Egg
.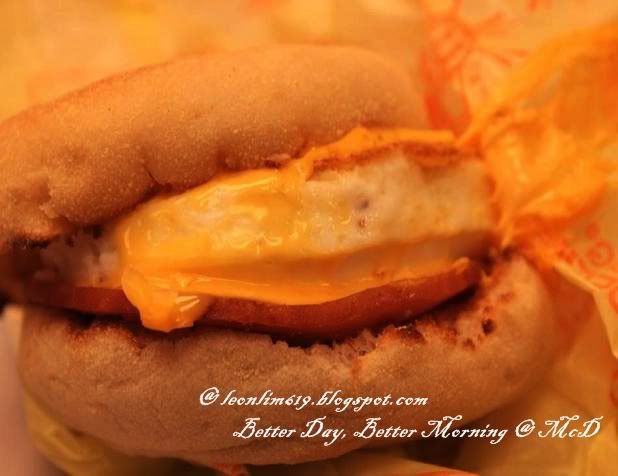 Egg McMuffin with Chicken Roll

.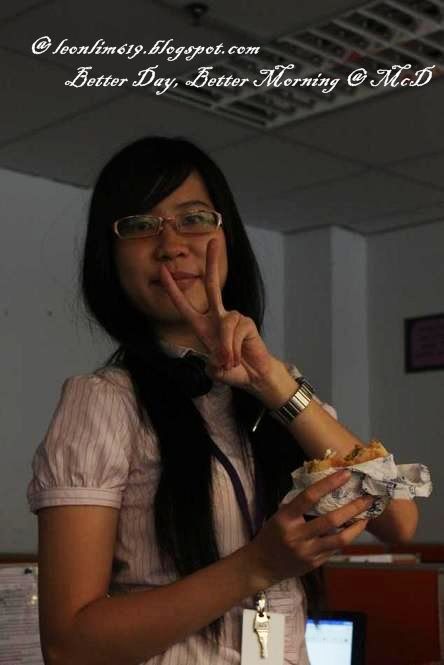 Shirley

.
.

nothing is better than getting a great breakfast and start of busy working life. and no doubt McD Weekday Breakfast is

fantastic choice!!

xD