Thanks gooodness today is

Hari Wilayah!

yeah!! another extra holiday for me! how glad that no need to work on monday. xD and the best part is im able to watch

Royal Rumble

2010 LIVE via Justin Tv!
and guess who

won

the RUMBLE????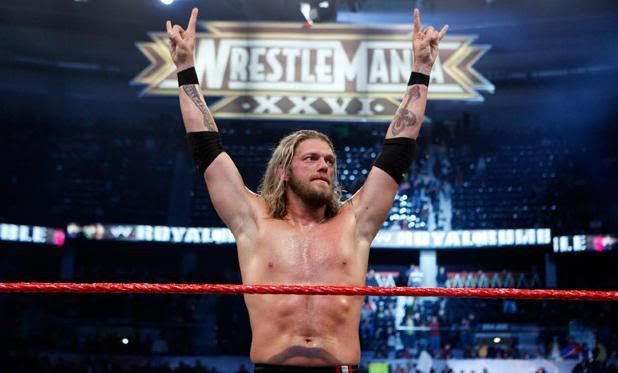 HELL YEAH! He's Back!!
xD
The final entrant is Batista! Batista comes in as a house of fire, taking everyone out and planting Cena with a spinebuster, but he walks right into a spear from Edge. Edge eats an AA from Cena. It all comes down to HBK, Batista, Cena and Edge. Michaels is able to fight off everyone for a bit, taking out both Cena and Batista. HBK goes to the top again, this time connecting with an elbow to Cena. HBK hits an enzugiri to Batista and goes up top for an elbow drop to Batista. HBK connects with SCM on Cena and Batista, but he ends up clotheslined out to the apron by Edge eats a SCM on the apron, knocking him back in the ring, but Batista attacks HBK from behind and Michaels falls to the floor, being eliminated in the process. Michaels attacks a referee and makes his way back into the ring, where he pleads his case with another ref. In anger, Michaels hits the ref with SCM and falls to the canvas, clutching his head.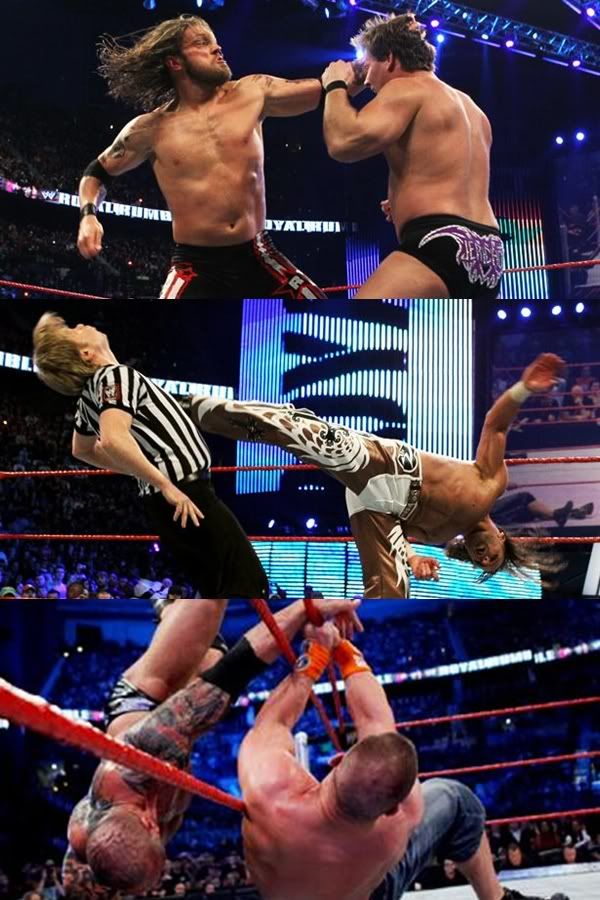 Michaels finally begins to make his way to the back, looking distraught. It's down to Cena, Batista, and Edge. Batista charges Cena, and Cena counters with a low bridge, Batista falls to the floor and we're down to two men! Edge stalks Cena from behind, but Cena turns around and hits Edge with a kick. Edge shrugs it off and sends Cena over the top rope and to the floor.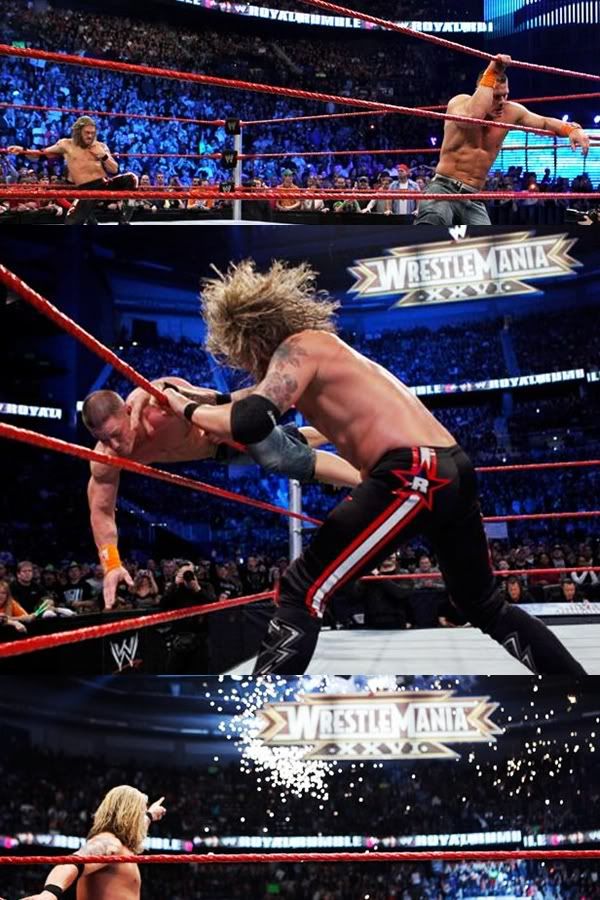 The Undertaker defeated Rey Mysterio
Sheamus defeated Randy Orton
Mickie James defeated Michelle McCool
Christian defeated Ezekiel Jackson
CAN'T WAIT TO WATCH IT AGAIN ON DVD!

xD